Retail trade
Barometer (monthly business survey)
According to the traders surveyed, in August 2020, the business climate, improving very slowly in the retail trade and in the trade car repair.
Standardized summary indicator (average=100 and standard deviation=10)
Download the retail trade business survey methodology
Observatory
With 800 operational businesses and 1.5 billion euros of revenues, the retail sector represents a substantial part of Monaco's economy.
Retail trade is the 8th contributor to the Principality's GDP in 2017. Its GDP decreased by -1.9% compared to 2016, which is inferior to the decrease of the global GDP (-3.5%).
The number of businesses barely changed since 2009. In 2018, 800 businesses are active, of which 10% are in retail trade and repair of motor vehicles and motorcycles.
The businesses of retail trade are for the vast majority implanted in Monte-Carlo and La Condamine.
From 2011 to 2018, the number of employers has been stable, averaging 462 employers. The number of jobs increased since 2011 and reached near 3000 jobs in 2018. The retail sale of other goods in specialised stores represents near half of the jobs.
Half of the employees are less than 40 years old. In retail trade, except of motor vehicles and motorcycles, about 60% of the employees are women, against less than a quarter in retail trade and repair of motor vehicles and motorcycles.
In 2018, retail trade generates 1.5 billion euros of revenue, an increase of 3.7% after a slight decrease in 2017. Over the past 10 years, the revenue of this sector increased by 64%. Retail trade and repair of motor vehicles and motorcycles has seen its share of revenue within retail trade grow from 2014 to 2017, before stabilizing in 2018, representing now near a third of the sector.
Download the Barometers
Download the Retail Trade Observatories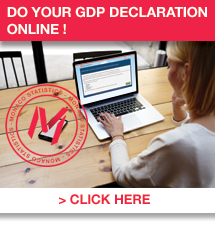 Contact