Economy and Finance
The Bulletin of the Economy offers a synthesis of Monegasque economic activity for the preceding quarter. It is like a scorecard, making it possible to keep track of changes in the tourism, real estate and transport sectors, foreign trade, the Principality's revenue, finance and employment. The figures for each period are aggregated and compared with those for the corresponding three months of the previous year. At the end of the bulletin, commentaries are included on each sector in order to emphasise or explain the key points.
The Observatories of the Economy are more detailed. These are studies of specific sectors which present and comment on the annual figures relating to the Retail Trade, Foreign Trade, Industry and Real Estate.
The Gross Domestic Product (GDP) of the Principality, which is calculated since 2005, is published in an annual report which presents the figures in a summarised form. Detailed figures of the annual economic growth rate and the GDP per capita are also presented, and explanations are provided on the methodological principles and choices used for the calculations.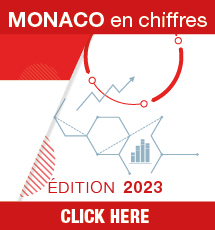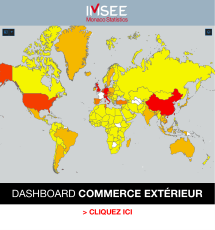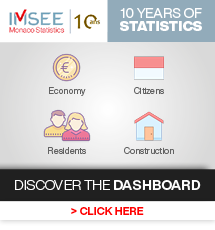 Contact