Economy Bulletin
Data at 2nd quarter 2021
Close to €1.3 billion, the overall volume of trade, excluding with France, grew relatively strongly (+13.2%) but remained well below its 2019 level.
In the first half of 2021, the Principality's revenue, excluding financial and insurance activities, returned to its 2019 level. It stood at €7.15 billion, up €670 million on 2020.
At the end of the second quarter, the employment indicators in the private sector were tending upwards.
The numbers of new companies and write-offs is up on the first half of 2020. The surplus of new companies – definitive write-offs is greater than in 2020 (+177 against +147).
The main hotel indicators are trending upwards but remain below their pre-pandemic levels. The cruise business is still at a standstill.
The number of property resales is increasing but the cumulative amount of transactions is decreasing.
The number of new vehicle registrations is rising fast (+52.8%), as is the number of visitors to public car parks (+18.7%). Air traffic remains sharply down.
Download the Economy Bulletin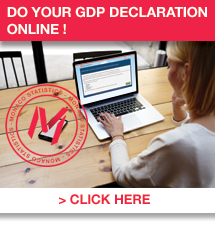 Contact