Economy Bulletin
Data at 2nd quarter 2018
The increase in both imports and exports has translated into growth (+47.6%) in the total volume of trade. Imports rose more strongly than exports, resulting in a widening of the trade deficit.
Results in the construction sector have brought about an increase in the Principality's turnover, excluding financial and insurance activities (+5.3% compared with the second quarter of 2017).
With a significant boost from temporary jobs, the level of salaried employment is showing positive growth comparable to that seen during the first quarter (up 4.3%).
Fewer businesses are being launched, while the number of closures remains the same: the balance (launches minus closures) is falling but still positive (+167).
The partial reopening of the Hotel de Paris meant that there was a rise in the number of rooms available for sale. The occupancy rate remains stable. A slight reduction in the number of visitors has been mitigated by an increase in the length of stay (in hotels), with the number of nights up.
As in the first quarter, the market for new properties is in decline, while resales are on the rise.
Registrations of new vehicles continue to rise, but at a slower pace than in 2017. The use of car parks has increased very slightly (+0.3%). The number of helicopter flights is falling, but passenger numbers remain stable.
Download the Economy Bulletin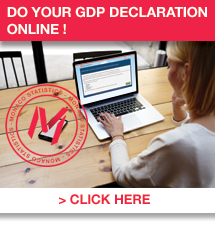 Consult
Key figures
Contact