Economy Bulletin
The data is cumulative from 1 January. This bulletin therefore reflects the economic results for the year 2022. After the recovery in 2021, the economy of the Principality of Monaco continues to grow strongly in 2022. Almost all aggregates have grown compared to the previous year, and many have surpassed their pre-crisis levels.
Data at 4th quarter 2022
The 18.0% increase in the overall volume of trade is proof of the strong growth in Monegasque foreign trade in 2022.
Driven in particular by Wholesale trade, the Principality's revenue reaches nearly €19 billion this year, an increase of €2.5 billion.
The private sector employment indicators were all on the rise at the end of the year. The increase in the volume of hours corresponds to one month more hours worked than in 2021.
Although establishment creations decrease compared to 2021, the balance of creations - permanent strike-offs remains stable at +408.
Tourism figures show a marked increase compared to 2021. Nevertheless, some, such as cruises, are still lower than in 2019.
After two relatively difficult years, real estate is recovering drastically, especially through the new home market, which has increased fivefold in value this year.
Commercial flights are driving helicopter traffic, which is growing but not back to its pre-crisis level. 382 fewer new vehicles were registered than in the previous year. The number of visits to public car parks increased.
Download the Economy Bulletin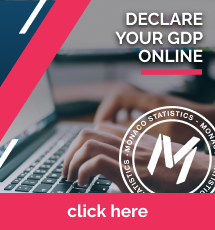 Contact