Economy Bulletin
The year 2021 was marked by the economic recovery following the health crisis, and the beginning of 2022 seems to be continuing this trend. The majority of indicators show positive results compared to the first quarter of the previous year, proof of the growth of the Monegasque economy. The absence of lockdown in 2021 allows the two-year analyses to be
re-emphasised. Nevertheless, an indicator has been added to certain tables to put them into perspective with 2019.
Data at 2nd quarter 2022
At €1.6 billion, the overall volume of trade, excluding France, is up by 19.7% compared to the first half of 2021, but remains below its pre-pandemic level.
The Principality's revenue, excluding Financial and insurance activities, reached a record €8.7 billion, representing growth of €1.5 billion (+20.8%).
The indicators for salaried employment in the private sector remained on the rise in the second quarter, with the number of jobs passing the 60,000 mark for the first time.
The number of new establishments fell sharply and the number of deregistrations increased. Thus, the balance of creations - permanent strike-offs contracted strongly in the second quarter.
Hotel indicators show strong growth and cruises are picking up, signs of the return of international tourism to Monaco.
The real estate market achieved its best first half-year since 2006 and the new-build market exceeded in 6 months the result normally achieved in one year.
Air traffic is clearly on the rise but has not returned to its 2019 level. New vehicle registrations, on the other hand, are declining at the end of June 2022.
Download the Economy Bulletin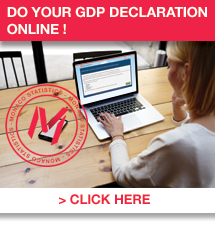 Contact