NIS Register
The Statistical Identification Number (NIS) is a unique identifier allocated by the Monegasque Institute of Statistics and Economic Studies (Monaco Statistics) when a business is established. The NIS is the new appellation of the DSEE number or VAT code which was allocated by the Statistics Department of the Business Development Agency.
The NIS is composed of two parts: an NAF code (French Classification of Activities, Revision 2, 2008) , and a unique sequential number. The NAF code is an alphanumeric code assigned by Monaco Statistics to each economic entity: natural person, company or association to indicate its main business activity.
The allocation by Monaco Statistics, for statistical purposes, of a code which characterises the main activity with reference to the French classification of economic activities is not sufficient to create rights or obligations in favour or against the concerned entities. It is the object of the company which determines the lawful activity. The NAF code is only a statistical industry classification.
It is possible to consult, for information purposes, the NIS of an establishment dependent on the Trade and Industry Register (RCI) on http://www.rci.gouv.mc
Obtaining the NIS Register
You must proceed to your statistical registration (NIS) when you start a business in the Principality.
This registration will be requested for your procedures with other Administrative services and public bodies (Department of Tax Services, Department of Employment, Monaco Social Funds) and also for :
Obtaining a telephone line from Monaco Telecom ;
Subscribing an electricity contract from SMEG ;
Open a bank account from a financial institution ;
Withdrawing your recommended Post folds.
See the procedure: How to obtain a Statistical Identification Number (NIS) from Monaco Statistics
Amending the NIS Register
Any change to the information (concerning individuals or their businesses) declared during registration must be reflected via an amendment or addition to the NIS Register within 30 days of the change in circumstances occurring.
See the procedure: How to request an amendment or addition to the NIS Register
If you want to change the NAF code of your activity, considering that it does not (or no longer) relate to its main activity, you can contact Monaco Statistics specifying your company's name, your RCI registration number and the concerned establishment or your NIS.
Removing a business from the NIS Register
The economic players must proceed to the radiation of their activity at "the NIS Register" within 2 months following the closure of their business.
See the procedure: How to remove a business from the NIS Register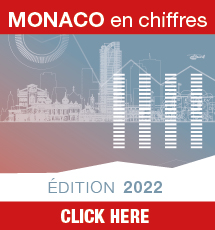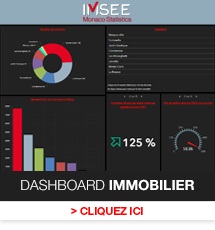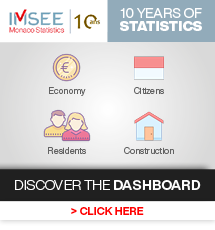 Contact