First results of the 2016 population census
Monaco statistics releases the first results of the population census that took place from 7 June to 29 July 2016.
As at 7 June 2016, the resident population was estimated at 37,308 people. 139 different nationalities have been identified.
For further information, you can access to the Population census section , or download the publication .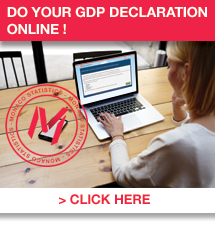 Consult Key Figures
Contact