2018 Real-Estate Observatory
The 2018 Real-Estate Observatory is available online.
Delivery of the four blocks of the Stella building (89 apartments) in 2018 gave a boost to the new property market; however this development primarily comprises two-room properties. Both the number of transactions and total sales increased, but the average price of transactions remained below levels seen in recent years.
The property resale market also experienced a rise, with more transactions and larger assets: the average price increased by 14%.
You can access to the Real-Estate section or download the publication.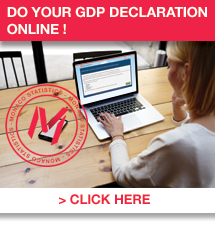 Contact