2017 Real-Estate Observatory
The 2017 Real-Estate Observatory is available online.
In 2016, no new programmes were marketed. In 2017, 15 housing units were delivered, but not all of these were for sale. "Off plan" sales of the Stella and Villa Trianon programmes (formerly 45 rue Grimaldi) boosted the real estate market. Unlike in recent years, with programmes such as the Oiseau Bleu, Petite Afrique and Tour Odéon, consisting of large, prestigious apartments, the apartments sold in 2017 were mainly one-bedroom units. The result is a sharp decrease (-49.5%) in the number of transactions.
The real estate resale market is also in decline. Although the price per square metre is stable (-0.2%) and the average price is up (+6.0%), there were fewer transactions, (-21.9%) resulting in a decrease in the number of real estate resales (-17.2%).
You can access to the Real-Estate section or download the publication.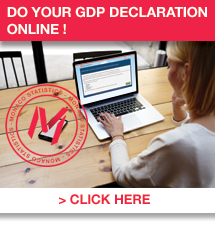 Consult Key Figures
Contact