Foreign Trade Observatory
The Foreign Trade Observatory, for the 2009-2011 period is available online.
The numerical data of the Foreign Trade are transferred to IMSEE by the Direction Générale des Douanes (françaises) and Droits Indirects. Statistics for the last 3 years have been updated (expanded) monthly. The 2012 data have been updated on January and February 2013. However, considerable variations were observed in these data due to the late arrival of some statements. Many enhancements are still expected. That is why, in a concern of reliability, only the statistics for the years 2009-2011 updated in February 2013 are published.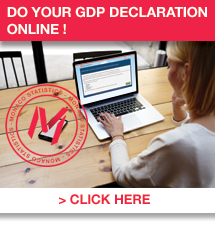 Contact