Focus : Corporate governance - gender distribution
This Focus is about the gender representation within the boards of directors and decision-making bodies of the companies registered in the Trade and Industry Register, as going concern at February 5, 2014.
Women represent 26,9% of business leaders. The "Sole trader" legal form appears to be the most feminized, with almost one in three women entrepreneur.
Download the "Corporate governance - gender distribution" Focus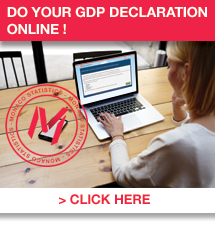 Consult Key Figures
Contact