Focus : Built surfaces
This Focus is about built surfaces in Monaco. It provides, for each district, an overview of the land occupancy by type of use : residential, commercial, public, industrial...
The data come from the Atlas of Monaco buildings (second edition : year 2017) set up by the Department of Forward Studies, Urban Planning and Mobility.
More than a third (34.5%) of the 2 km² of the Principality are occupied by buildings (about 0.7 km²).
For further information, you can download the Focus : Built surfaces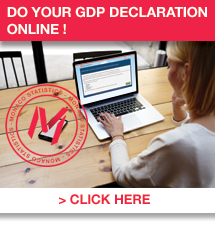 Consult Key Figures
Contact