Economy Bulletin 4th quarter 2017
The Bulletin of the Economy for the 4th quarter of 2017, on data collected since 1 January, is available online.
The overall volume of trade increased (+€26m, or +1.1%). Exports fell (-€55.3m) and imports increased (+€80.8m): the Trade Balance deficit increased to -€570.1m (-€434.1m in 2016).
The Principality's turnover, excluding Financial and Insurance Activities, increased by +4.0% in comparison with 2016, mainly driven by good results in the Construction sector.
Temporary work and Construction are driving up employment, with +2,103 jobs, +116 employers and +2.4 million supplementary hours worked.
For further information, download Bulletin of the Economy for the 4th quarter of 2017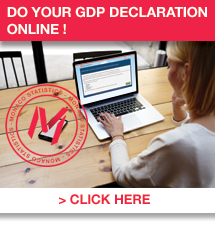 Consult Key Figures
Contact