Climate and meteorology Focus
This second climate and meteorology Focus is about 2013 (and current decade) data of temperature and pluviometry, along with an analysis of the values compared to the climate normals, calculated for the years 1981 to 2010.
In 4 decades, the average temperatures rose of over 1°C. It may be noted that this trend continues over the period 2011 to 2013, with a constant increase observed, first, on the minimum temperatures.
These data were registered by the weather station of the Exotic Garden and processed by the Environment Department together with Monaco Statistics.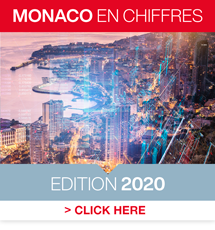 Contact