Bulletin of the Economy for the 1st quarter of 2016
The Bulletin of the Economy for the 1st quarter of 2016, on data collected since 1 January, is available online.
The number of jobs, as in December 2015, is in decline (-2%), as is the number of hours worked year-to-date (-1%). This decrease is mainly due to the decline in temporary work, but also a decline in employment in industry.
The greater decline in imports than in exports mechanically makes for a trade surplus in the first quarter.
The increase in the amount of trade outside the European Union (+14%) does not compensate for the decline in trade with the European Union excluding France (-17 %).
For the first time since 2012, the Principality's revenue, excluding financial activities and insurance, increased slightly (+0.5 %) in the first quarter, driven by the Information and Communications sectors and other service activities, which compensate for a contraction in the sectors of Accommodation/Restaurants, Industry, Scientific and Technical Activities, and administrative and support services.
For further information, download Bulletin of the Economy for the 1st quarter of 2016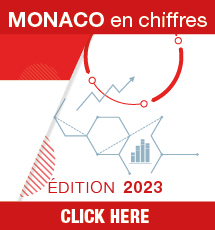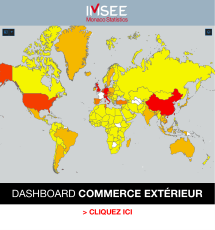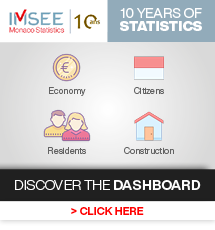 Contact