2018 GDP Study
The Principality is currently calculating its Gross Domestic Product (GDP) for the year 2018 through a study conducted by Monaco Statistics. GDP summarises economic activity and constitutes an essential item of information in contemporary economic debate. It enables the following and evaluation of the efficiency of implemented economic policy and comparison with other states, in particular within the European Union.
You can provide your answers to the survey, which is compulsory but does not carry any fiscal implications, through the online procedure and by first creating a "User" account for the Prince's Government's online services if you do not already have one.
With your username and password, you will then be able to connect to the GDP online declaration service, keeping the following elements close at hand:
The Statistical Identification Number (NIS) and the activation code, which you will find on the questionnaire sent to you by Monaco Statistics (below your address);
For accounting firms, real estate agencies and property managers, who wish to provide all of their clients' declarations in one step: the files in .XLS or .XLSX format.
Then, you will need to:
Choose the type of procedure that you wish to follow: by declaration or by providing files (accounting firms, real estate agencies and property managers);
Choose the type of declaration (to fill in or leave blank in the case of a group declaration) and the type of questionnaire (detailed or simplified);
Make your declaration by directly filling in the boxes provided by the online tool;
Confirm your address and then your declaration.
You will then receive an acknowledgement of receipt email containing your detailed declaration as an attachment and confirming that it was taken into account.
The advantages of this environmentally friendly and entirely secure online procedure:
It makes sending your data easier, regardless of the nature or volume of the declarations to be made;
It enables you to make all your (or your clients') declarations through a unique account.
To help you in this procedure, you can download the explanatory notes. You can ask any questions surrounding the GDP declaration by email or by phone using the green number : 8000 2008.
You have until 24 May 2019 to declare information relevant to the calculation of GDP.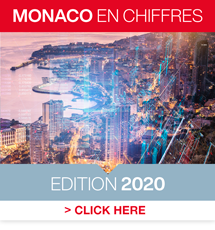 Contact