Economy Bulletin
Data at 1st quarter 2018
The combined increase in imports and exports increased the overall volume of trade (+23.5%). However, with imports increasing more strongly than exports, the Trade Balance Deficit is widening.
Good results in Real Estate and Construction Activities led to an increase in the Principality's turnover, excluding Financial and Insurance Activities (+6.0% compared to the first quarter of 2017).
The job market maintained last year's momentum (+4.2%). The number of jobs is increasing in almost all sectors.
Although the number of new establishments was the same as in the first quarter of 2017, the number of dergegistrations increased: the balance (new establishments-deregistrations) decreased but remains positive (+73).
The slight decrease in the number of arrivals was compensated by longer stays (hotels): the number of overnight stays is increasing.
The real estate resale market is growing in both volume and value. The average transaction price rose from EUR 3.7 million to EUR 5.0 million.
New vehicle registrations continue to increase but at a slower pace than in 2017. Car park use is also on the rise. After a drop in the first quarter of 2017, helicopter traffic, in terms of passenger numbers, is increasing, but is not back to its 2016 level.
Download the Economy Bulletin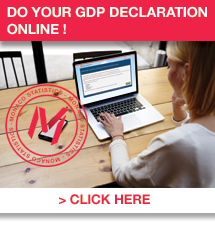 Consult
Key figures
Contact