Economy Bulletin
Data at 4th quarter 2017
The overall volume of trade increased (+€26m, or +1.1%). Exports fell (-€55.3m) and imports increased (+€80.8m): the Trade Balance deficit increased to -€570.1m (-€434.1m in 2016).
The Principality's turnover, excluding Financial and Insurance Activities, increased by +4.0% in comparison with 2016, mainly driven by good results in the Construction sector.
Temporary work and Construction are driving up employment, with +2,103 jobs, +116 employers and +2.4 million supplementary hours worked.
There are 426 additional establishments in comparison with 2016, 186 of which are in the sector of Scientific and Technical Activities, Administrative Services and Support Services.
The main indicators for the hotel trade ended the year with an increase. The cruise sector, however, showed a downturn.
The number of real estate sales has increased, but the cumulative number of transactions is decreasing; the properties sold were smaller in size (fewer rooms). In the resale market, the average transaction price is stable, but the number of transactions fell, resulting in a decrease in the amount of resales.
Thanks to an excellent fourth quarter, there were more than 3,300 new vehicle registrations (+30.5%), i.e. more than 13 vehicles registered per working day. There was a small increase in the use of car parks. All types of car park subscriptions are on the rise. Helicopter traffic was down, despite the good summer results. Nevertheless, the average number of passengers per movement is improving.
Download the Economy Bulletin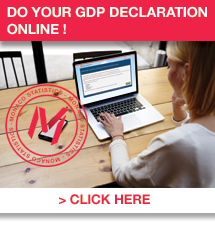 Consult
Key figures
Contact